Well I am extremely happy to report that exactly 2 weeks after buying the first Twilight book- I finished them all!!! Late last night the best feeling was to read that final page of Breaking Dawn which simply read "The End". Although I thoroughly enjoyed reading every single book I am so psyched to get focused and jump back into reality. I'm only due in 4 weeks!!!

So yesterday I went out and purchased some new bedding for our master bedroom. Doug promised that once the room was painted he would purchase a complete new set of bedroom furniture. I'm crossing my fingers that this entire project will be complete by the time little Carter makes his debut into this world. Doug asked for no more brown (our upstairs has lots of it, including our old bedding). So I decided to really step out of my comfort zone and buy some bedding that I normally wouldn't consider. Now that it's on the bed I am so happy with it and can't wait to get started on the rest of the bedroom. We plan on buying dark chocolate furniture. Here is the bedding that I purchased (it's actually the same exactly colors as the paint on my living room wall!)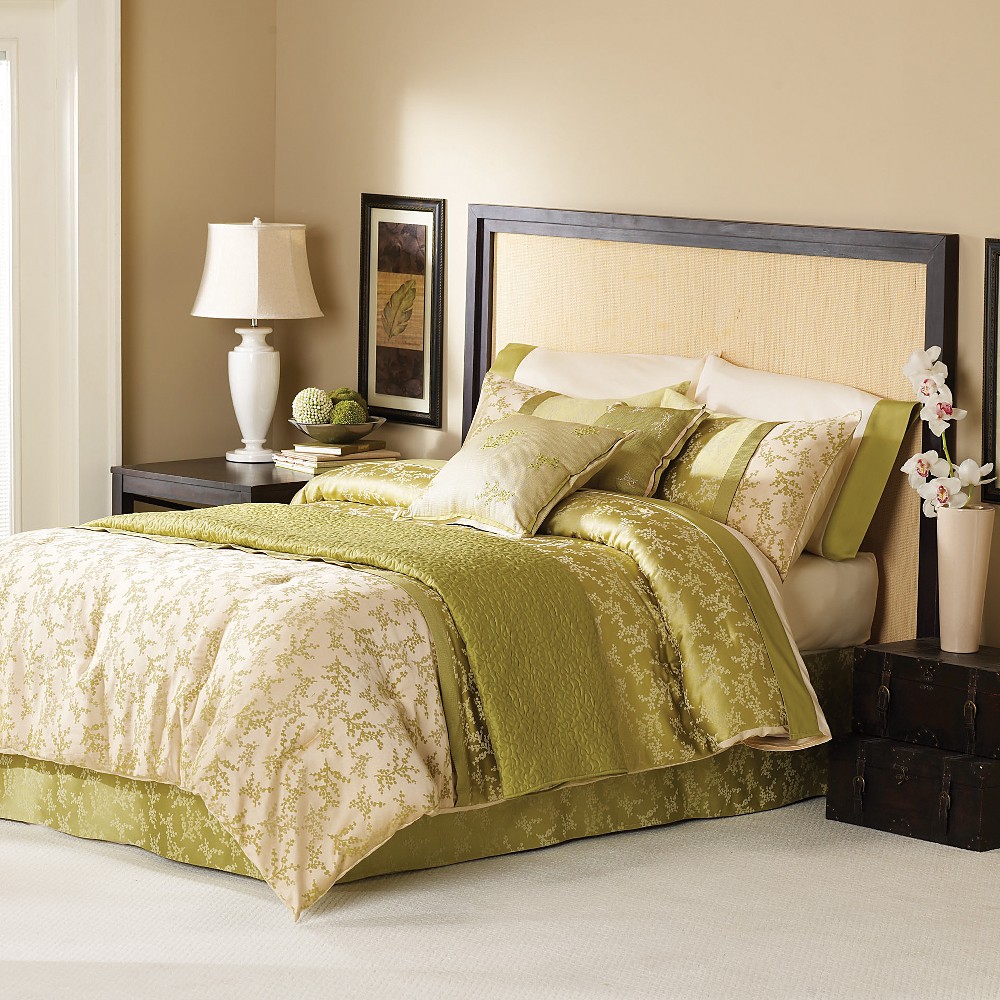 So seeing as how I was finally hitting the "nesting" mode yesterday, we decided to set up the crib and bassinette as well. Washing all of Carters bedding and clothing. Now I need to pack! I have done this twice now but of course am always wanting to know what worked best for everyone else. So if you could; before I begin this packing journey- tell me what items you wish you would have brought to the hospital or what items you absolutley loved having. Thanks!